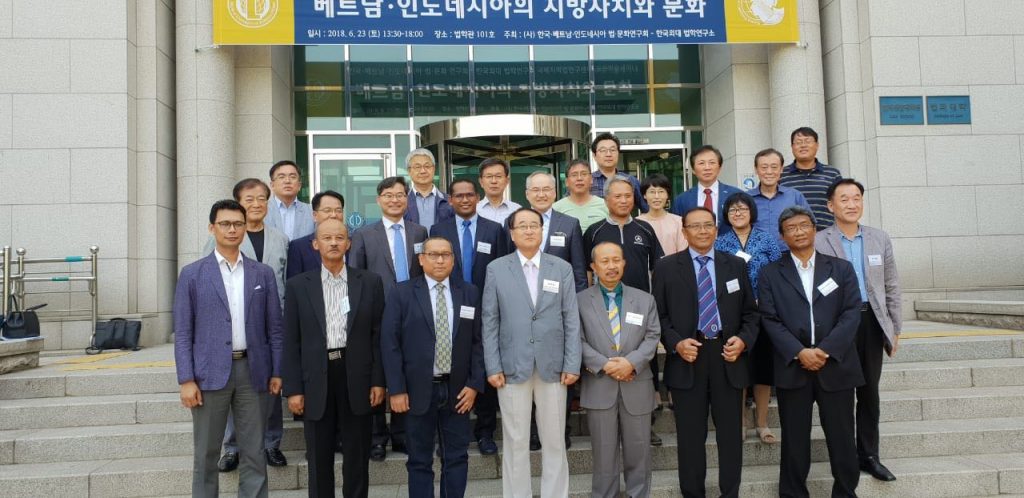 Fakultas Hukum Universitas Nasional (UNAS) dengan School of Law Hankuk University of Foreign Studies (HUFS) melakukan kegiatan International Conference secara bersama, yang pada tahun ini dilaksanakan di Hankuk University of Foreign Studies (HUFS), Seoul Korea pada tanggal 23 Juni 2018.
Kegiatan International Conference ini dalam rangka kerjasama dengan School of Law HUFS dan juga dengan Korean Association for Vietnamese Indonesian Law & Culture Studies bertema "Local Authonomy and Regional Culture" dengan peserta dari Korea, Indonesia, Vietnam, Monggolia.
di samping itu Fakultas Hukum Universitas Nasional juga akan melakukan MoU dengan Yongsang International School dan menjajaki implementasi kerjasama dengan Fakultas Hukum Semyung Korea.